Wild Chained Man EP Out Friday 19th March 2021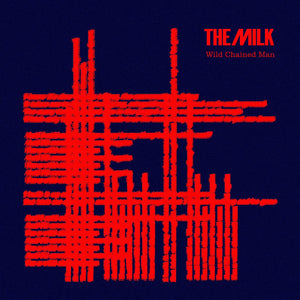 The Double Yolker
We often get asked about how The Milk writes our music. There is usually some cliche that goes like this "man...it comes in loads of ways, there are no rules, ya dig". It's actually one of the more challenging things about being in a band, four individuals and songwriters; each on their own musical journey, trying to build a unified sound. Headfuck!
Wild Chained Man is indicative of how strange the writing process can sometimes be! You take a riff that Mitch wrote in 2015, make several incarnations of the said riff, and then abandon to the vault of lost Milk grooves...there are thousands of them. Fast forward to 2019 and the vault is revisited. Mitch and Rick, throw in a spoonful of a recent heartbreak, a dash of failed relationships and a sprinkling of bittersweet reflection and voilà, Wild Chained Man is born.
Generally, when a song is good, the music comes easily and thus was the case for this tune, with the whole piece finished in one session. You do need your luck though, and some fortuitous mishearing of "Wahiley Chang Bam!' led to the songs name and leading hook. That's a double yolker people!
Recorded at The Livingston Studios, during the Cages album session, Wild Chained Man was recorded live, and by the fifth take, we had it in the can. We just needed a little something for the outro, a solo maybe.
To the live room, I head. Picking up my trusty Les Paul, I gaze back at the anticipation filled eyes in the control room. No fucking pressure then! I summoned my inner Lindsey Buckingham and by some force, unbeknownst to me, conjured the whole thing, in one take out of thin air. The screams through the cans told me I'd done something worthy, and reminded me why being in this band has given me more than I could ever give it.
Give it a listen
https://TheMilk.lnk.to/l7iROgEM
Dan - The Milk
---
Also in News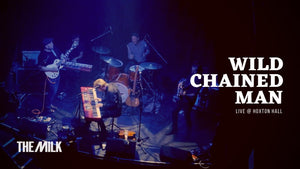 We're delighted to release this live version of Wild Chained Man filmed last October to an exclusive crowd at Hoxton Hall, a beautiful venue in London.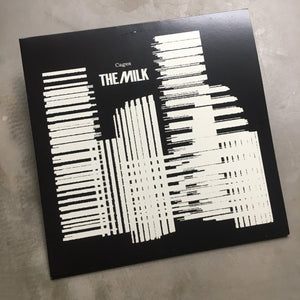 "I can't wait to hear you write songs that look outward". 
Every album can be traced back to a single moment of conception when an idea germinates in your mind, then sits quietly in the universe, on the lookout for stories to tell. When the producer of Favourite Worry, Paul Butler declared the words above, none of us knew what a lasting impression that would leave on the creation of Cages.