Buddhists in the Cage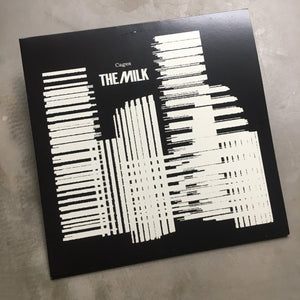 "I can't wait to hear you write songs that look outward".
Every album can be traced back to a single moment of conception when an idea germinates in your mind, then sits quietly in the universe, on the lookout for stories to tell. When the producer of Favourite Worry, Paul Butler declared the words above, none of us knew what a lasting impression that would leave on the creation of Cages.
It's fair to say that Favourite worry was a cathartic process, many a broken heart was left bleeding on that record. It also left another lasting impression. Musical constructs we're torn apart and in their place was left a feeling of confidence and liberation in our abilities as musicians.
To atone for more inward-looking sentiments on 'Favourite Worry,' there had to be a shift in perspective. It's during these formative stages of the album that we collectively started persuing a Nichiren Buddhist practice. The values and principles we discovered during this have informed every aspect of the record and our lives.
We wanted to write an album that looked outside of the walls, to people, society and the environment. Embracing real freedom in musical expression by utilising more complex rhythmic structures, extended harmony and dissonance to paint an original and authentic-sounding record.
If Tales from the Thames Delta was inspired by hedonism and Favourite Worry by introspection, Cages is an impassioned conversation with the world. Racism and division are all on the rise. Our British society is being pulled apart by forces that seek to divide us and rip the compassion and empathy from our minds and hearts. We have become distracted from the more urgent challenges of boundless consumerism, the climate disaster, and the mental health emergency wrecking havoc on our streets.
We are the birds in the cage, tied by cheap thrills and fake news to a limited world vision that is no longer fit for purpose. The good news? We can all choose to challenge this view. Cages is equal parts the dark black shadow of how far we've fallen and the blazing sunlight whose rays of hope can still change the world.
TM
---
Also in News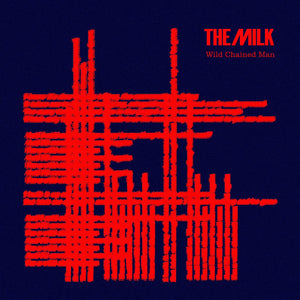 Wild Chained Man is indicative of how strange the writing process can sometimes be! You take a riff that Mitch wrote in 2015, make several incarnations of the said riff, and then abandon to the vault of lost Milk grooves...there are thousands of them. Fast forward to 2019 and the vault is revisited. Mitch and Rick, throw in a spoonful of a recent heartbreak, a dash of failed relationships and a sprinkling of bittersweet reflection and voilà, Wild Chained Man is born.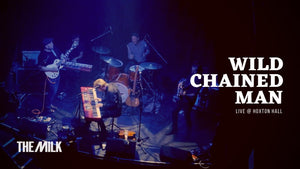 We're delighted to release this live version of Wild Chained Man filmed last October to an exclusive crowd at Hoxton Hall, a beautiful venue in London.